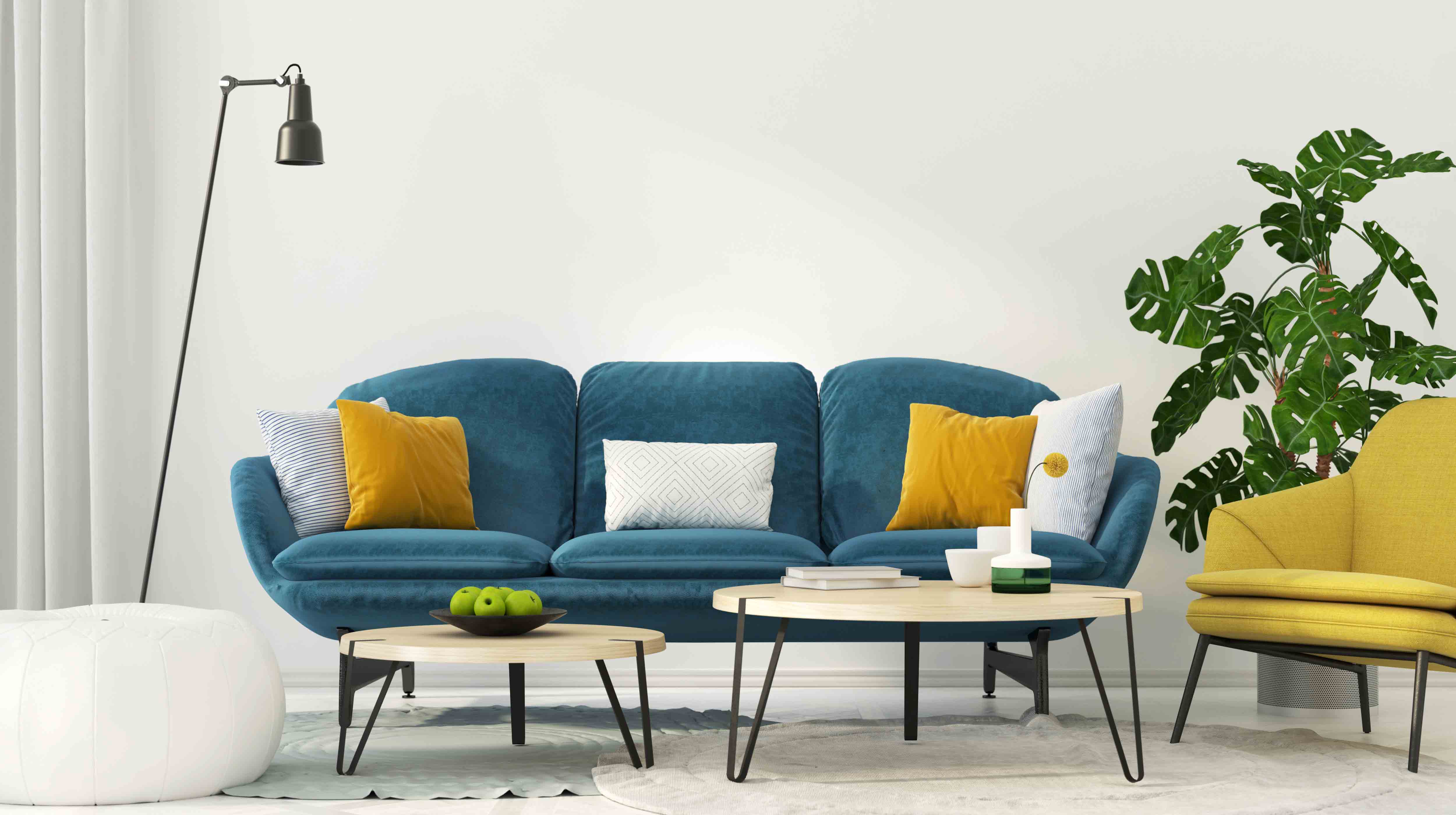 19 Oct

Apartment Furniture Ideas for Your Model Project
Apartment Furniture Ideas for Your Model Project
Are you looking for apartment furniture ideas to use in your next model? In this blog we will share some of our favorite tricks for easily furnishing an apartment. From organization tips to get you started, to apartment furniture trends, our designers have got you covered!
Begin With the Windows
The idea of decorating a model apartment from scratch can be daunting. That's why it is always helpful to start with the basics for each room. A general rule of thumb is that you should start by looking at what window treatments and lighting fixtures will go in each room. Blinds and curtains make a huge difference to the look and feel of any model apartment. To begin, walk through each room and measure the windows. From there, you can decide they style and type of window treatments you want to purchase.
Keep in mind that installing window treatments can be a tricky business. Most of our interior design consultants throughout the country have the proper knowledge and equipment to hang our selections perfectly. However, when we are in a bind, we find services such as Thumbtack and Angie's List are the easiest way to hire a handyman (or woman) to quickly install window treatments without breaking budget.
Next, Decide on the Lighting
The next order of business is to assess existing light fixtures in each room. If you ask a professional designer, he or she will always stand by the "two light fixtures per room" concept as a general rule of thumb. Once you have taken inventory, you can easily make a list of what rooms need additional lighting. Whether it be a wall fixture, or a stylish floor/ table lamp, you will be better able to decide on what is needed with this simple assessment done beforehand.
Begin Your List
With your window treatments and lighting needs sorted out, you can begin creating a list of apartment furniture ideas and needs for each room. We recommend starting with the entryway and walking through the apartment as a potential resident on a tour would. Below are sample lists and images including some of our favorite apartment furniture ideas and trends!
The Entryway
Most apartments offer a hall-like entryway before entering into the living/ dining areas. Typically, we like to incorporate a well scaled console table in this area. Additionally, our designers like to include a wall fixture that ties in with the console. A great idea for this is a mirror. Realistically, this table is where your future resident would put their keys when they walk in. Therefor, it would be the last area they stop at before they leave. After all, who doesn't like to give their face one last check for food in the teeth or smudged mascara before leaving their home?
The Living Room
The living room is generally where even the best laid apartment furniture ideas can go awry. For the most part, this is because the furniture we typically see in DIY designs is not scaled to the size of the model apartment. Also, too many incorporated in one room can be busying and unpleasing to the eye. For an apartment-sized living room, here are the basic furniture components you will need:
A sofa or loveseat
An accent chair
A TV cabinet/ TV
An accent table
A coffee table
A floor lamp
An area rug
Art
Accessories
Dining
Does your apartment have a counter between the kitchen and living room areas? If yes, great! you can use that area to set up a space for dining. Simply purchase two bar stools and place settings for two! However, if this is not an element built into the design of your model, you will have to find a small dining table (for two) and chairs that match. If you like the barstool look, consider a hightop pub table like this featured image.
The Bathroom
Typically, you will not need to purchase additional furniture for an apartment bathroom. You will, however, want to make a list of bathroom accessories. Here is what you will need to design your bathroom:
Shower curtain
A curtain liner
Hooks
Bath towels (2)
Hand towels (2)
Wash cloths (2)
Toothbrush holder
A toothbrush
Soap pump
Waste basket
Bath rug
Additionally, we recommend completing the look in your bathroom by incorporating one to two pieces of wall art.
The Bedroom
Apartment furniture ideas for the bedroom should remain consistent with the style of your furniture in the entryway and living/dining area. For example, if you have a mid-century modern vibe in the living room, you will want to find furniture with the same style for the bedroom. Also, remember to scale the furniture appropriately for the bedroom, as well as the other areas in the apartment. If the apartment is small, opt for a full size bed as opposed to a queen. In staging, this gives the same effect as a queen but it allows for more room to work with.
With that being said, here are a few apartment furniture items you should be sure to include in the bedroom:
Headboard
Foundation
Bedding
Nightstands (2)
Table lamps
Area rug
Closet organization
Wall art
Accessories
Dresser or chest

So, there you have it. For more apartment furniture ideas and inspiration you can use on your next model, contact us today!